If you're kitchen counter or mudroom shelves are cluttered with keys, devices, and mail because it's closest to the door, it's time to consider custom storage solutions. An article on Houzz features a custom built-in drop center that helped organize one family and can serve as inspiration for your own storage redesign.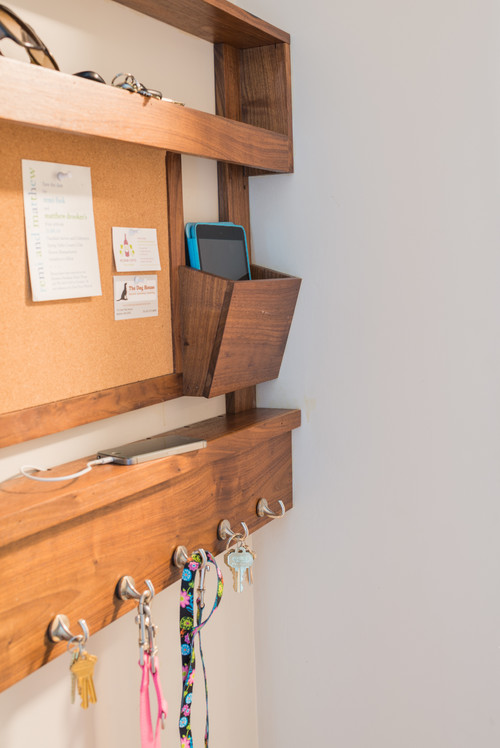 Built-in Drop Center via Houzz
Power up
Cell phones, tablets, and electronic gadgets clutter up tables and shelves near power outlets as everyone charges their devices. Incorporating a power strip in your built-in drop center creates a central location for charging.
Shelves, slots and hooks
Having a shelf large enough to hold mail or slots for mail and tablets right when you walk in the door prevents clutter from building up and helps you find necessary items later. Having hooks for keys, dog leashes, and umbrellas means no one is left searching for them. Custom storage solutions that incorporate everyone's needs make organization a part of the daily routine.
When everyone is in a hurry to get in or out the door, a custom built-in drop center serves as a convenient catch-all and prevents clutter from accumulating everywhere. Contact Custom Closets Direct to discuss the custom storage solutions that work best for you.